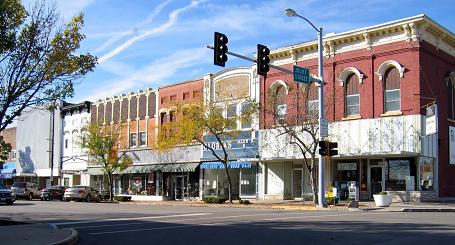 There's a reason why we chose La Salle as the base of operations for Illinois Valley Clean Team Inc. It has a rich and vibrant history and is in a great position for us to serve surrounding communities. The city has seen resurgence of late with new and unique businesses popping up downtown and Lock 14 has become a major tourist attraction.
We provide a large number of home cleanings each year to residents.
They enjoy our professional services and the break from cleaning their house. The people of La Salle are wonderful to work with and are proud of the city they call home.
About La Salle, Illinois
La Salle is home to many unique businesses in the historical downtown district and is known for La Salle Fest and its popular farmer's market. We have done much work in the city including gutter cleaning and siding washing. The people are always courteous and a joy to work with.
La Salle is one of the first cities created in La Salle County and was one of the territories visited by famed explorers Louis Joliet and Father Marquette in the 17th century. One of the largest construction projects in the city was the Illinois and Michigan canal, which was completed in 1848. That tradition of river trade has become a large part of La Salle's historical heritage.  The city was officially established in 1852.
More than Just a Cleaning Business
Illinois Valley Clean Team is proud to call itself a part of the La Salle community with our offices on First Street. We live in a busy world and people are constantly going from school to work to events and there isn't always time to get your house as clean as they want.
We're ready to give your home a house cleaning that will have you coming back for more.  Our cleaning services are second to none, and we have a long and established trust with La Salle residents. If you're looking for services outside of house cleaning, then we're ready to help you with concrete cleaning, deck and fence refinishing and more.
We're here for you no matter if you need to clean for a special holiday, party or just because your home needs a little refresher.
Illinois Valley Clean Team is committed to the city of La Salle and its residents. We do with dirty work, so you don't have to. Feel free to call us at 815-228-5273 and find out more. You can even get a free quote by visiting here.